Huawei unveils 'Mate 9' and 'Porsche Design Mate 9' Android 7.0 Nougat smartphones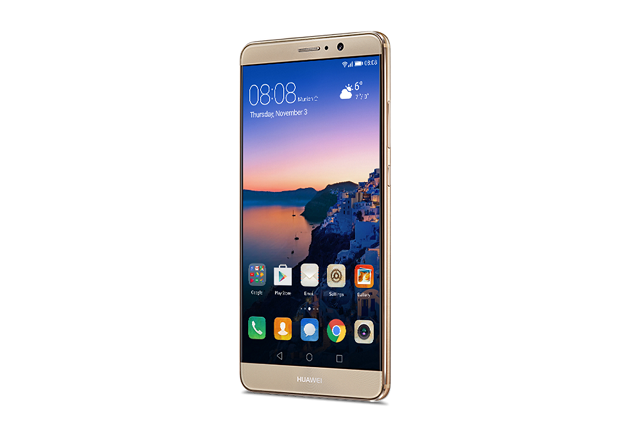 While the Android smartphone market was starting to feel stale, there have been many great offerings lately, such as LG V20, Google Pixel, and the LeEco Le Pro3. In other words, it is a great time to be buying an Android handset.
Today, Huawei adds another remarkable-looking Android smartphone to the list -- the much-anticipated 'Mate 9'. The 5.9-inch 1080p screen should look great, and the company promises two days of use from the 4,000mAh battery -- plus fast-charging, of course. It even has 4GB of RAM standard, plus 64GB of storage. Will consumers embrace the premium dual-sim device?
"The HUAWEI Mate 9 builds upon the Mate Series' highly-regarded design DNA and uses the finest materials to deliver a smartphone that features a 5.9-inch FHD display and is both beautifully designed and comfortable to use. Based on an extensive process of research and development, the HUAWEI Mate 9 is constructed using 50 unique processes including one hour of CNC milling, resulting in a high-precision unibody metal frame. Every detail -- from the soft sandblasted texture to the gorgeous color palette -- is a result of more than 25 years' experience in delivering refined craftsmanship", says Huawei.
Speaking of the processors, the company explains, "the Kirin 960 is the world's first chipset to feature an ARM Cortex-A73/A53 Octa-core CPU and Mali G71 Octa-core GPU. The CPU delivers the best multi-core performance among all smartphone SoCs, while reducing power consumption by 15 percent. The GPU boasts a 180 percent performance uplift and a 40 percent improvement in energy efficiency compared to its predecessor. The Kirin 960 also takes full advantage of the pioneering Vulkan graphics standard on Android 7.0, increasing graphics performance by up to 400 percent".
Presenting the #HuaweiMate9. Beautifully crafted, packed with our latest technology and built around you. pic.twitter.com/hkWMBZHzXE

— Huawei Mobile (@HuaweiMobile) November 3, 2016
While this phone sounds like an absolute beast, it must be mentioned that while it does offer Google Play support, it does not run stock Android. Actually, it uses a custom user interface that the company calls EMUI 5.0. With that said, if you do not like it, installing an alternative launcher should remedy the concern. Obviously, Android purists will likely want to stick with the Pixel.
As is popular nowadays the phone has two camera lenses, one is a 12-megapixel RGB sensor and the other a 20-megapixel monochrome sensor. Huawei is hoping these sensors will come together to capture exceptional photos. The laser focus and optical image stabilization will contribute to that too.
One very interesting aspect of the Huawei Mate 9 is battery safety. While this would not normally be an exciting feature, the exploding Samsung Galaxy Note7 has put this into consumers' minds. Huawei calls this technology 'Super Safe 5-gate protection'. The company explains that it "offers real-time voltage, current and temperature monitoring to eliminate safety hazards and safeguard battery life".
If you want to buy the Mate 9, it can be had in the Black, Space Gray, Moonlight Silver, Champagne Gold, Mocha Brown, and Ceramic White colors. The price is reasonable at €699. Unfortunately for those in the USA, it will only be sold in the following countries.
Malaysia
China
France
Poland
Germany
Saudi Arabia
Italy
Spain
Japan
Thailand
Kuwait
United Arab Emirates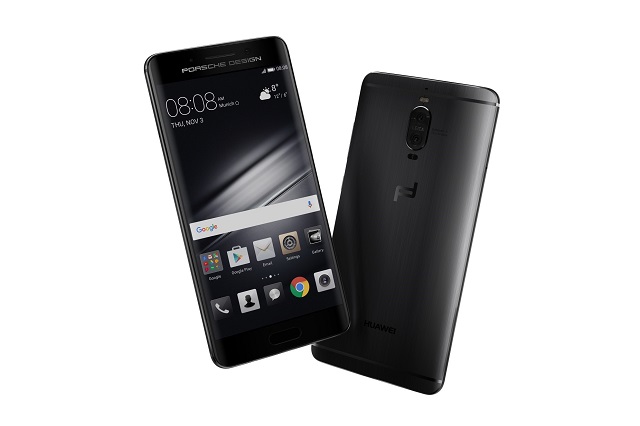 But wait -- that's not all. If you have even more money to spend, Huawei is also selling a special 'Porsche Design' version of the Mate 9 in Graphite Black for €1,395. Rather than a 5.9-inch screen, it offers a 5.5-inch curved AMOLED variant. In addition, it has more RAM (6GB) and more storage (256GB) too.